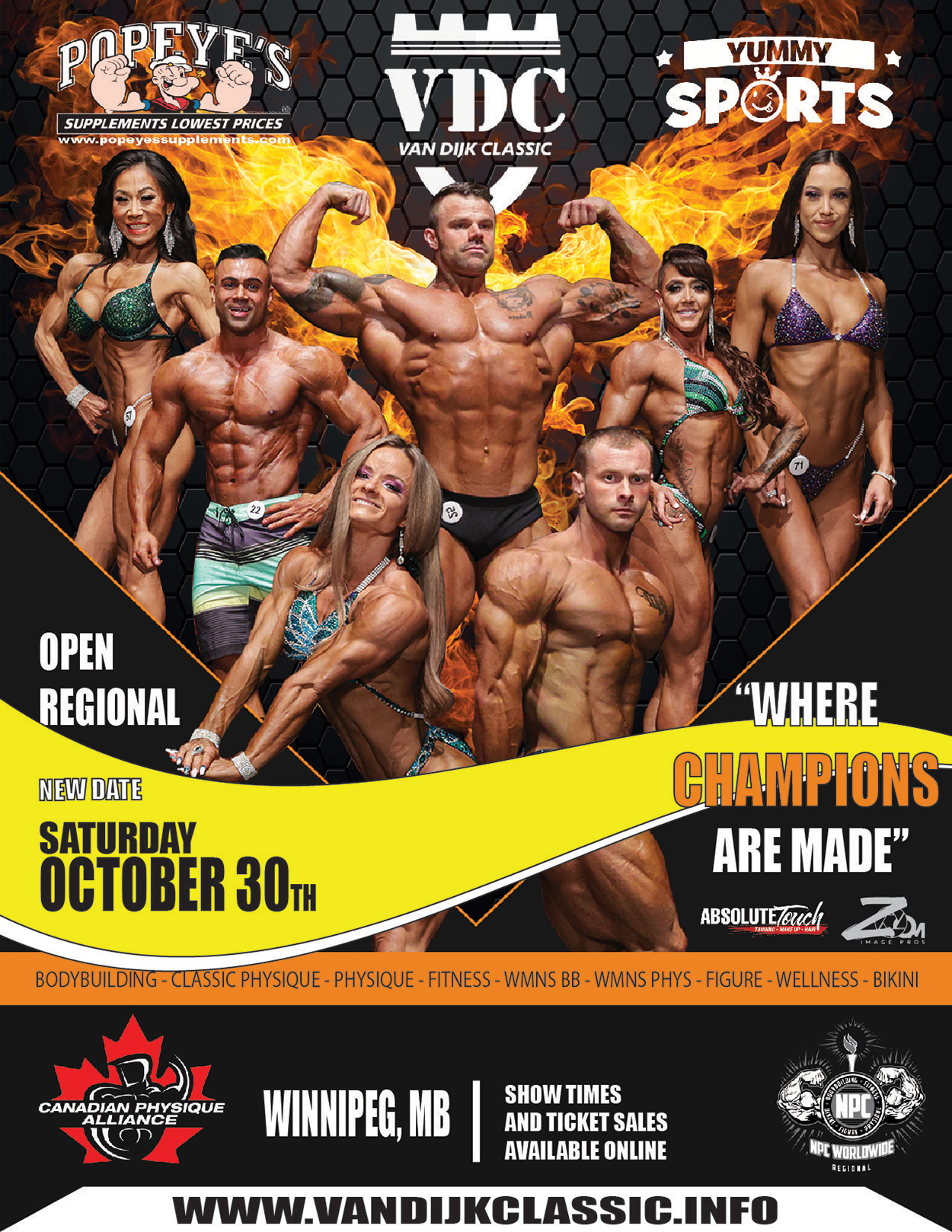 REGISTRATION
Athletes meeting / Registration / Weigh-in
** All athletes are required to have a valid CPA membership before registering **
Registration cost is $105 per class entered. Athletes are allowed to register for multiple classes if they qualify and will be allowed to cross compete in different categories.
Registration / Weigh-in
Friday October 29, 2021
Time: 4PM
Please download the Muscleware App in the Apple App Store and/or Google Play Store, and subscribe to our event)
Transcona CanadINN
826 Regent Regent Ave W
Winnipeg MB R2C 3A8
Tanning and Make-up
Absolute Touch will be the official tanning and makeup company working with the VDC and is highly recommended. Their Professional staff will work to bring you your best stage look. CPA APPROVED
Click the link to book your appointment today!
Stage and Backstage Photography
Zoom Image Pros will be the official photographers of the VDC and have been providing amazing stage photos for more than 500 shows including the Arnold and Mr Olympia contest. CPA APPROVED
Zoom Image Pros will be sure to capture the very best of you quick to treasure forever.
Click the link to book your photo package today!
Show Day
Date of event: October 30 2021
Pre-judging – 9:00am – Doors open 8:30am
Finals – 4:00pm – Doors open at 3:30pm
Club Regent Event Centre
1425 Regent Ave W
Winnipeg MB R2C 3B2
Host Hotel
CanadInn Transcona
826 Regent Ave W
Winnipeg MB R2C 3A8
Phone: 204-2​24-1681
TICKETS

Tickets are available using the BUY button below.
Tickets will also be available at the door "cash only".
CONTACT US
204-996-8989
Or leave a message below.